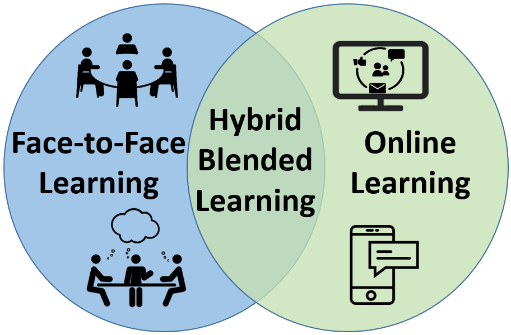 CLICK HERE TO REGISTER FOR HYBRID LEARNING
A hybrid learning model is the delivery of BC curriculum through a blend of in person and online learning. Development of a hybrid learning model aligns with the Chilliwack School District Strategic Plan to develop strategies to encourage blended learning opportunities and personalization.
As we wrap up this strange school year, we recognize that some students have done well in a "Hybrid" learning environment. We know that the COVID learning experience was not as fulsome as our regular programming but allowed students and families to experience a different way of learning.
In response to this, we have created a robust Hybrid learning option for some students starting in September. This option will run the full year and will provide online/experiential at home learning, combined with in class instruction based on the Ministry curriculum.
For more detailed information about this model: Parent Info Sheet
NOTE: We anticipate schools will start back with all students attending full time in September 2020.