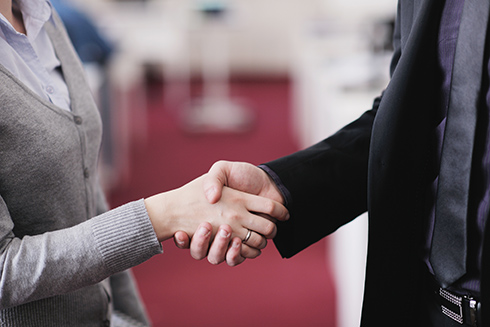 Chilliwack School District uses Make a Future to post all job vacancies, including teaching, support staff, management and administration.
External Job Posting Candidates
External candidates wishing to apply for posted vacancies must do so electronically through the Make a Future website. Paper and email applications are not accepted.
Internal Job Posting Candidates
You must be registered as an internal candidate in order to locate and view internal posted job vacancies. Selected vacancies are posted internally and externally through the Make a Future website.
To be approved as an internal candidate existing staff must:
register as an internal application through Make a Future
create an electronic portfolio which includes uploaded documents (cover letter and resume) and other scanned documents as listed below
For additional help please review our internal applications help manual.
Applications for Teachers Teaching on Call
A Teachers Teaching on Call posting is now active on the Make a Future website.  Teachers who have already applied to the district need not reapply if their application has been made within 12 months.
Human Resources only accepts applications electronically through Make a Future. Due to the volume of applications, Human Resources is unable to provide personal consultation or coaching regarding TTOC applications. Only short-listed applicants are contacted.
We are looking for dynamic, skilled professionals, both generalists and specialists (French Immersion, FSL, Tech Ed, PE, Learning Assistance, Counselling, Art, Music), to join our Teachers Teaching on Call/Temporary Teacher pool. Preference will be given to applicants who are widely available to us and flexible in their assignments.
Applications are accepted electronically through the Make a Future site only. Paper and emailed application packages are not accepted. Each application package must include:
Resume and Cover Letter
University Transcripts (including undergraduate)
Latest teaching report (recent graduates may use their final practicum report)
Proof of BC Teachers Regulation Branch membership
The names of two referees who have supervised your teaching
Teaching Vacancies
All applications for teaching vacancies must include the following:
Resume and Cover Letter
University Transcripts
Teaching Report or Final Practicum Report
TQS Certification
BC Teachers' Regulation Branch Certification
The names of two referees who have supervised your teaching
We appreciate your interest in the Chilliwack School District, however only short-listed applicants will be contacted.
Please Note: Applicants who have applied within the last calendar year need not reapply. Your application is still part of our applicant pool. You may make updates to your e-portfolio in order that we are in receipt of your most current information.
Support Staff Vacancies
Applications for Support Staff Vacancies must include the following:
Resume and Cover Letter
Appropriate supporting documentation
Names of two referees who have supervised your work
Management Vacancies
Applications for Managerial positions must include:
Resume and Cover Letter
Appropriate supporting documentation
Names of two referees who have supervised your work
Administrative Vacancies
Applications for Administrative Vacancies must include:
Resume and Cover Letter
Copy of Official transcripts indicating degrees earned
Three professional letters of reference with permission to contact each in confidence
TQS Certification
BC Teachers' Regulation Branch Certification