Chilliwack School District COVID-19 Responses
The School District Office is Closed to Public Walk-ins

As a precautionary measure to prevent the spread of COVID-19, and to support the safety of the public and our employees, the Chilliwack School District Office is temporarily closed to public walk-ins. To make an appointment please call 604-792-1321 between 8:00am and 3:30pm Monday to Friday (the office is closed 12:00pm - 12:30pm for lunch).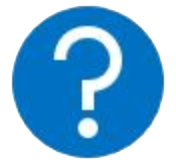 Visit our Updates page for all COVID-19 resources and communications from the Chilliwack School District, Ministry of Education, and Public Health.
Ministry of Education Announcement July 29, 2020:
Minister Fleming and Dr. Bonnie Henry announced all schools in B.C. will begin the 2020/21 school year in Stage 2 of BC's K-12 Education Restart Plan with the goal of maximizing in-class instruction for all students within the revised public health guidelines. Please find information on Stage 2 as provided by the Ministry of Education here.
Strict health and safety guidelines co-developed between public health officials, a stakeholder-led steering committee and ministry staff have been put in place and additional funding has also been provided to school districts for enhanced cleaning, hand-washing stations and the availability of masks upon request, among other safety measures.
We know that families will have many questions regarding school in September and in particular their child's educational program. During the month of August, district staff will be working on Chilliwack School District Stage 2 plans, aligned with the Ministry guidelines, which will be posted on individual school websites as well as the district website no later than August 26, 2020. Please be assured that health and safety of staff and students will continue to be paramount as we plan for September. In the meantime, please continue to enjoy your summer holidays.
Please select the link for more information regarding the ministry announcement from July 29: Plan to safely bring K-12 students back to class full time September 2020.
Joint Partners Letter of Support for MoE schools reopening plan - July 31-2020
Welcome to Chilliwack School District
Located in the Fraser Valley of British Columbia, we are a learning community of over 14,000 students, served by 1,800 teachers and support staff. Our diverse programs include elementary, middle and secondary neighbourhood schools as well as alternate and distance learning programs.
We are privileged to be working and learning on the Stó:lō unceded traditional territory of the Pilalt and Ts'elxwéyeqw tribes.
School District Office
8430 Cessna Drive, Chilliwack, BC, V2P 7K4
P. 604-792-1321