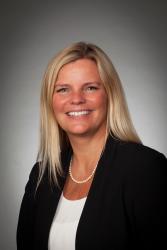 Paula Jordan
Assistant Superintendent
With the district for 16 years as counsellor, vice principal and principal, Paula was appointed to the role of Assistant Superintendent in August 2020.
Paula is unwaveringly passionate about the cultivation of joy to create authentic learning experiences by engaging the hearts, minds and hands of learners.  When joy becomes the dominate culture, learners sense safety, belonging and hope.
Paula is a wife and mom to a family of rugby enthusiasts, where expert scheduling and taxi cab driving to children's activities has become a side gig.
Email Address
cnhyn_wbeqna@fq33.op.pn
ac.cb.33ds@nadroj_aluap