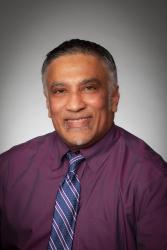 Rohan Arul-pragasam
School Superintendent
Rohan has been with the Chilliwack School District since 2004. He has worked in multiple roles including school principal, Assistant Superintendent, Interim Superintendent and currently holds the position of School Superintendent.
The passion that guides Rohan's work is creating an organizational culture where everyone can embrace vulnerability, all while focused on a common district purpose where empathy and connections are fundamental to all that we do.
Family is fundamentally important to Rohan, so spending time with family as the kids grew has been a priority. Rohan enjoys the gym, classical music and appreciating the beauty of each day.
Email Address
ebuna_nehy@fq33.op.pn
ac.cb.33ds@lura_nahor